South Canoe Wind Farm
The Province of Nova Scotia has set a target of 25% renewable electricity by 2015 and 40% by 2020.  To enable the Province to achieve this goal, 355 GWh of renewable electricity have been awarded to Independent Power Producers (IPPs) through a competitive Request for Proposals (RFP) process, managed by the Renewable Electricity Administrator (REA).  The primary objective of the RFP process was to identify the renewable IPP projects that represent the best value for electricity ratepayers.
On August 2nd, 2012 the REA announced that the South Canoe Wind Project was successful in the Request for Proposals for renewable electricity.  The procurement process administered by the REA started in September 2011. Nineteen proposals were submitted to the REA.  South Canoe was awarded two of three successful contracts.
A total of 102 MW was awarded to Oxford Frozen Foods (78 MW) and Minas Basin Pulp and Power (24 MW).  Nova Scotia Power is a 49 percent minority owner of each project.
The project area is near the settlements of New Russell and Vaughan, located 25 km southwest of Windsor, Nova Scotia.
We have engaged the community over the past few years on the project and have an active Community Liaison Committee advising the project – to learn more about this, please visit the Community page.  Supporting local businesses, contractors and workers has always been a priority for the wind farm. Have a look at some of the economic benefits that have flowed from the project.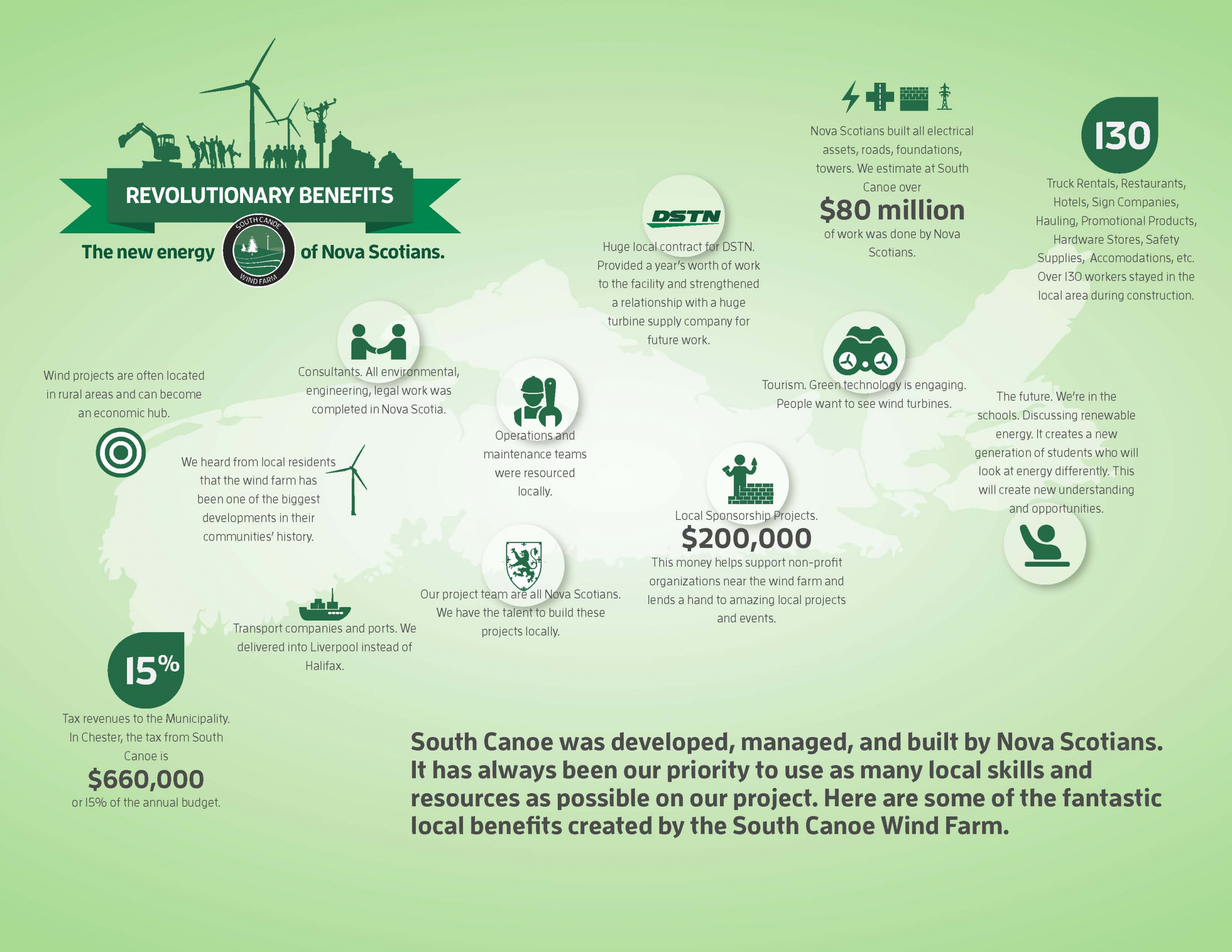 Latest News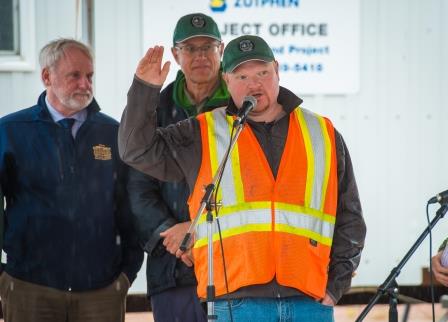 To view a larger version of the layout and transmission line below, click here.